Uganda: Pseudostixis flavifrons
Printed from: Cerambycoidea Forum
Topic URL: http://www.cerambycoidea.com/forum/topic.asp?TOPIC_ID=18740
Printed on: 15/10/2018
Topic:

---
Topic author: Vitali Subject: Uganda: Pseudostixis flavifrons
Posted on: 04/01/2015 23:11:49
Message: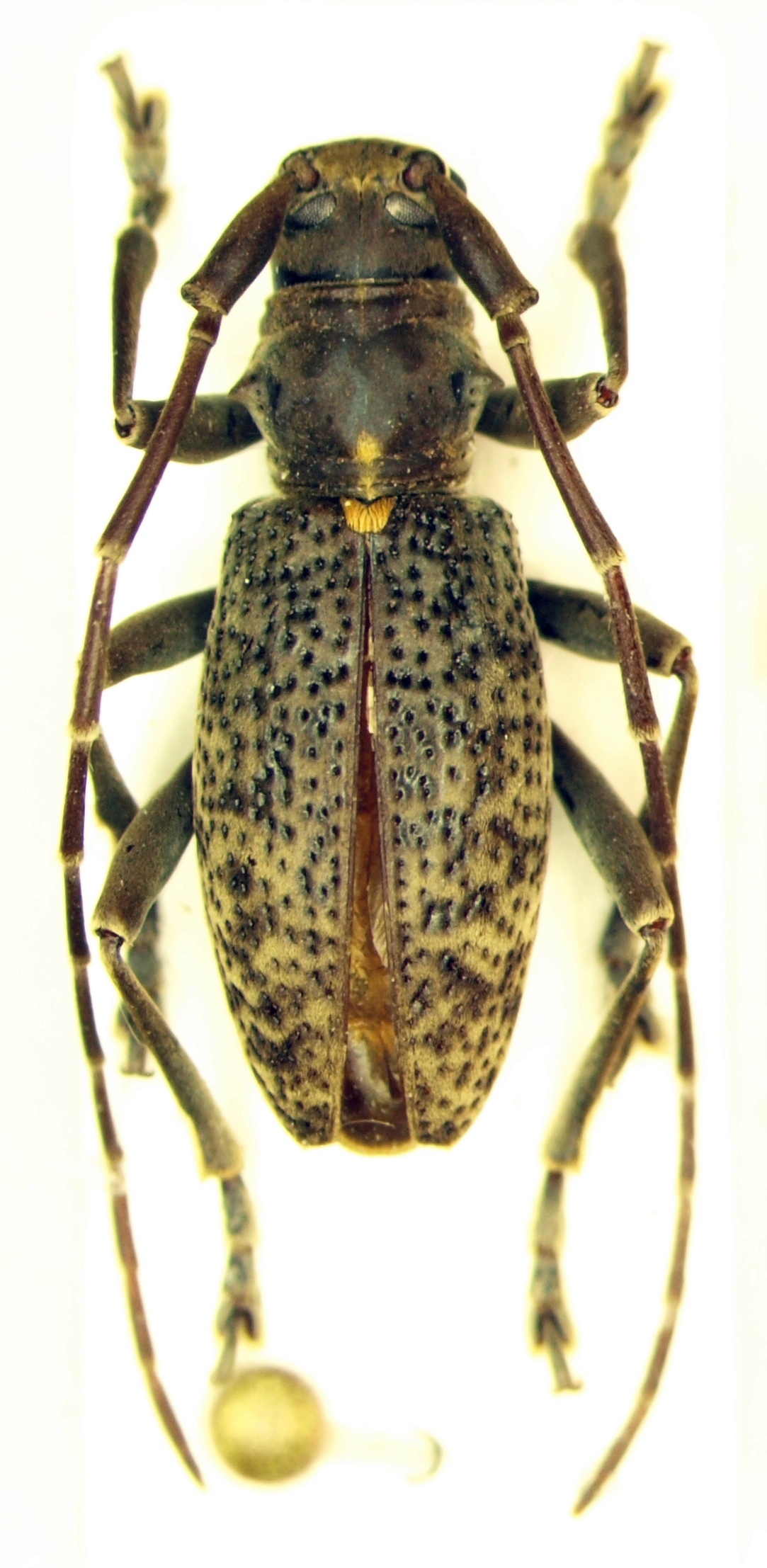 500.27 KB

Uganda, 11 mm.
From a Malaise trap.
Replies:

---
Reply author: Jérôme Sudre
Replied on: 05/01/2015 20:34:43
Message:
Regardez du côté de Pseudostixis flavifrons ? Ou peut être P kivuensis ?
---
Reply author: Vitali
Replied on: 05/01/2015 21:18:51
Message:
Thank you. The beetle corresponds to the original description of Pseudostixis flavifrons: the forehead is covered with fine yellow pubescence (see the species name), pronotum is almost without punctures (still a few larger points are found in marginal parts), the third antennal segment is very long.

I would vote for Pseudostixis flavifrons, although I did not see the description of P. kivuensis yet. I don't have this paper.
---
Reply author: Xavier
Replied on: 05/01/2015 21:38:38
Message:
Pseudostixis flavifrons (Aurivillius, 1914) to complete.
---
Cerambycoidea Forum : http://www.cerambycoidea.com/forum/
© 2000-08 Snitz Communications