Lenny
Member Purpuricenus



Thailand
336 Posts

Posted - 30/04/2014 : 02:32:00



---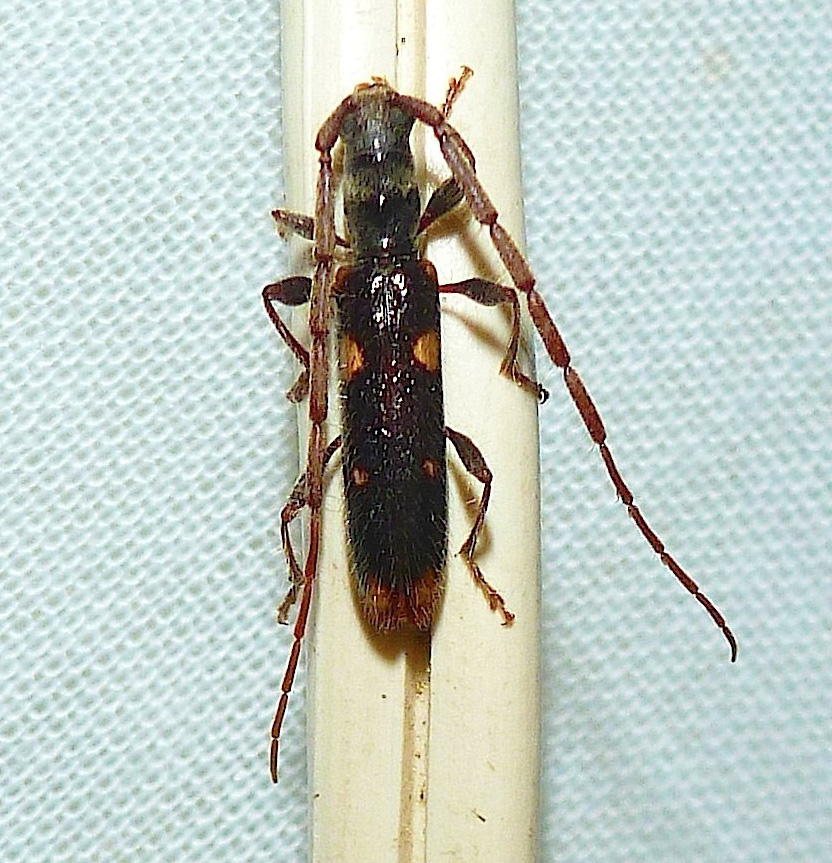 309.68 KB

I am posting this for a friend from Mexico, Chiapas.
Description: Small Long-Horned Beetle, 8 mm long and only about 2 mm in width. It must be some kind of twig border. It has long setae all over the body and small orange spots on the elytra. Family Cerambycidae.
Came to an ultraviolet light in the garden, San Cristobal de Las Casas, 2,200 meters.
---
Lenny
---
Edited by - Lenny on 01/05/2014 03:15:58