Pierre
Member Rosenbergia





Switzerland
1163 Posts

Posted - 12/02/2015 : 15:22:36



---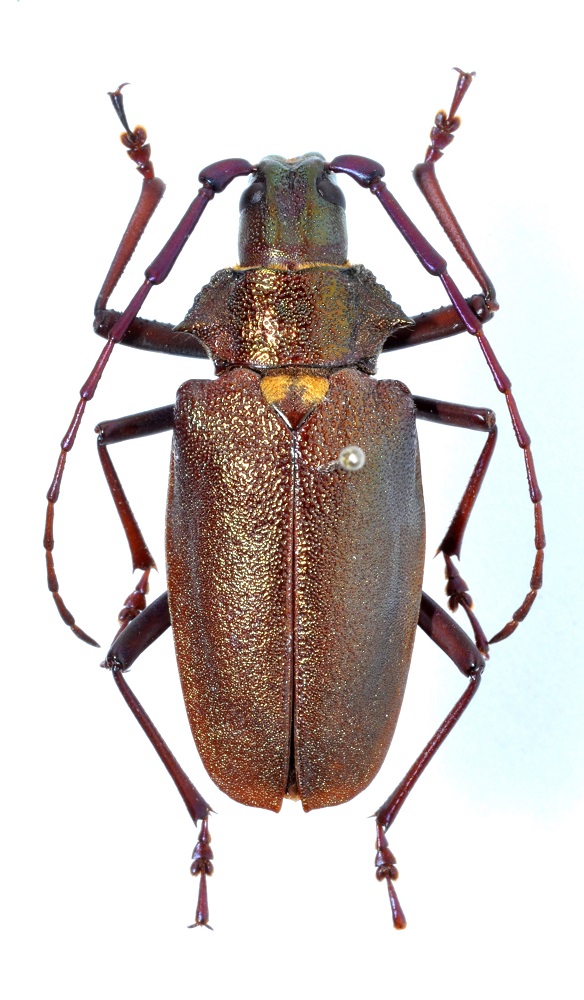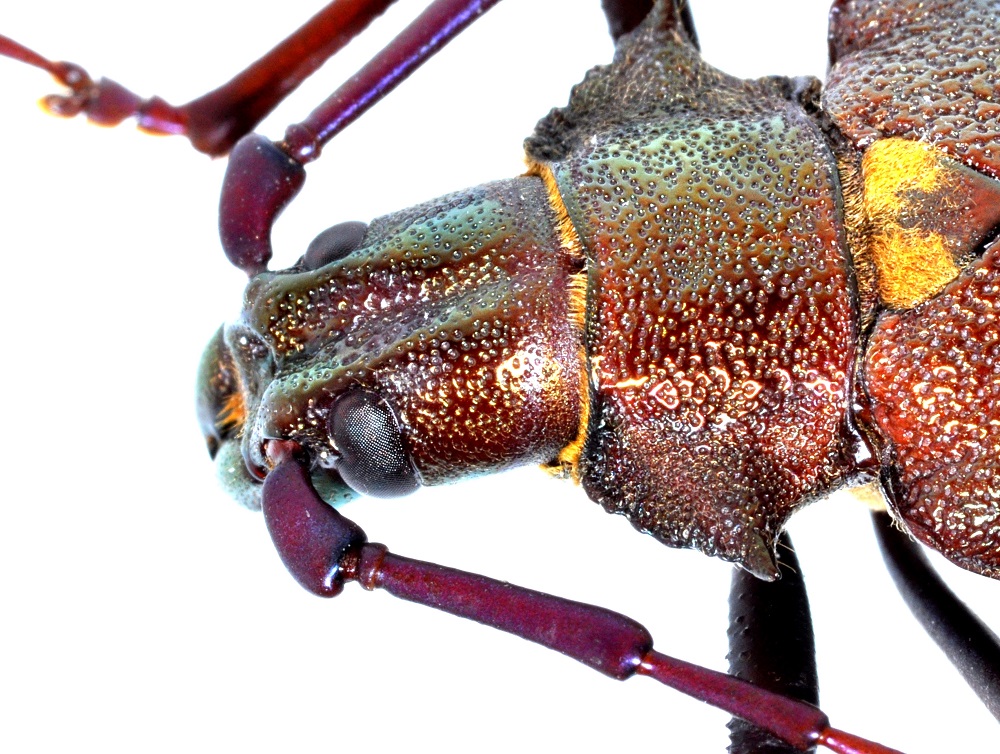 I would like to share with you this uncommon specimen of Scatopyrodes which should be S. beltii ssp. fryi (Lameere, 1909).
Fryi is separated from beltii by its short antennae and the strong deep puncture especially behind the eyes and the sides of the head.

This male comes with labels from Satipo, Peru.
Now, as far as I know any Scatopyrodes has ever been reported from Peru.
The typical ssp. is occurring in Central America (Nicaragua, Costa Rica, Honduras). The ssp. fryi follows more southwards (Columbia, Ecuador). Intermediate forms between the two ssp. are known. Peru could be a logical extension for this item.
It would be interesting to know if there are other specimen from Peru in order to confirm the presence of this great species.
---
Edited by - Capitaine on 29/01/2016 15:14:49