dryobius
Member Rosenbergia





USA
1403 Posts

Posted - 14/01/2017 : 04:42:15



---
Astathes cyanipennis Thomson, 1865 (type locality Sulawesi) is a synonym of Tetraophthalmus calopterus (Pascoe, 1860) (type locality Borneo).

A photograph of the type of A. cyanipennis (in the Forum's Type Section) has a deep blue elytra.

I have seen about 10-12 specimens of T. calopterus from Sabah and their elytra is always violaceous, as shown in this image (size = 15mm).

The distribution of this species is unusual in that it appears to be recorded from both sides of Wallace's Line, unless the type locality of A. cyanipennis is an error.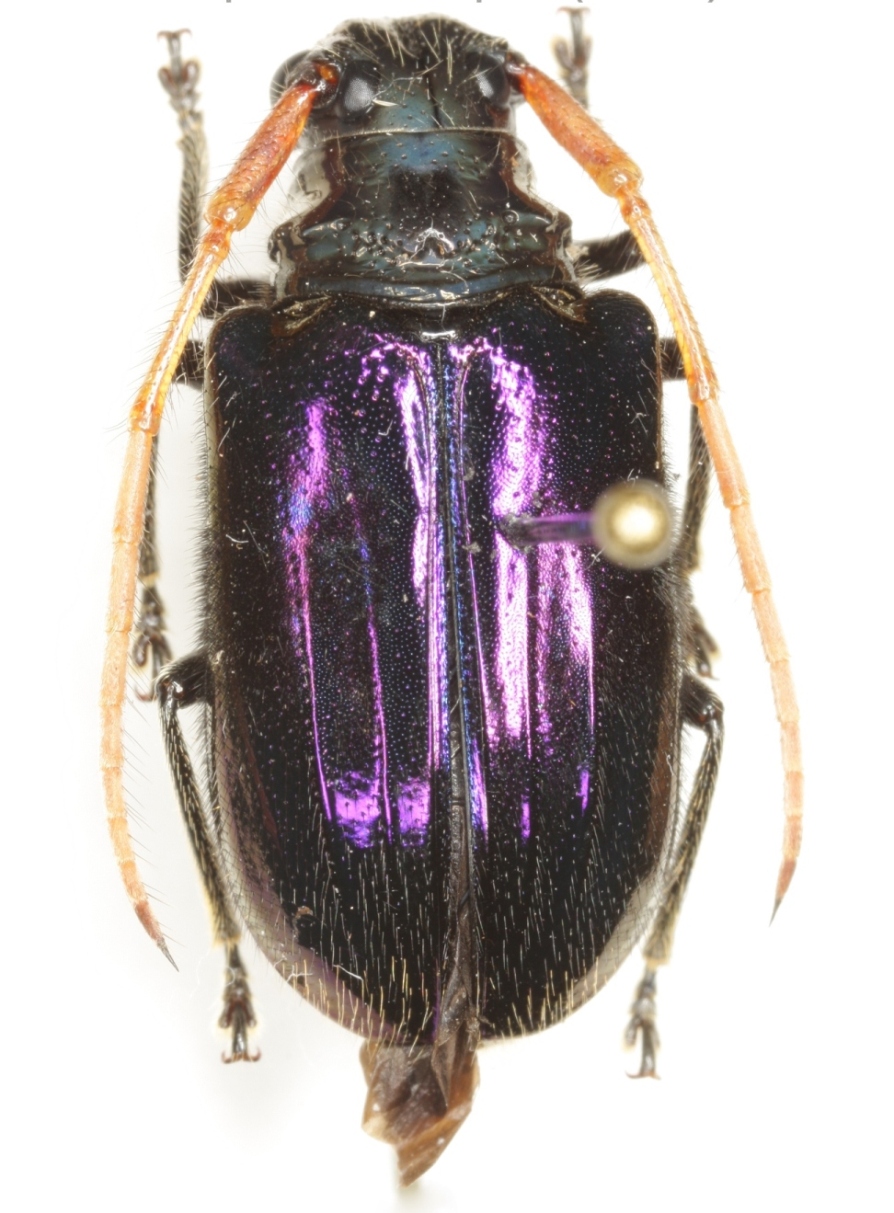 399.7 KB
---
Edited by - Xavier on 14/01/2017 09:49:24
Xavier
Scientific Collaborator






France
9142 Posts

Posted - 14/01/2017 : 10:22:36



---
My picture of A. cyanipennis (holotype from MNHN) is not too bad, but the color " deep blue" could be an effect of the orientation in natural light: a part of right shoulder has purple reflections. But I have no opinion on the identity of this species...

---
Edited by - Xavier on 14/01/2017 10:23:28