Gontran
Member Rosalia




Canada
680 Posts

Posted - 16/02/2017 : 23:20:01



---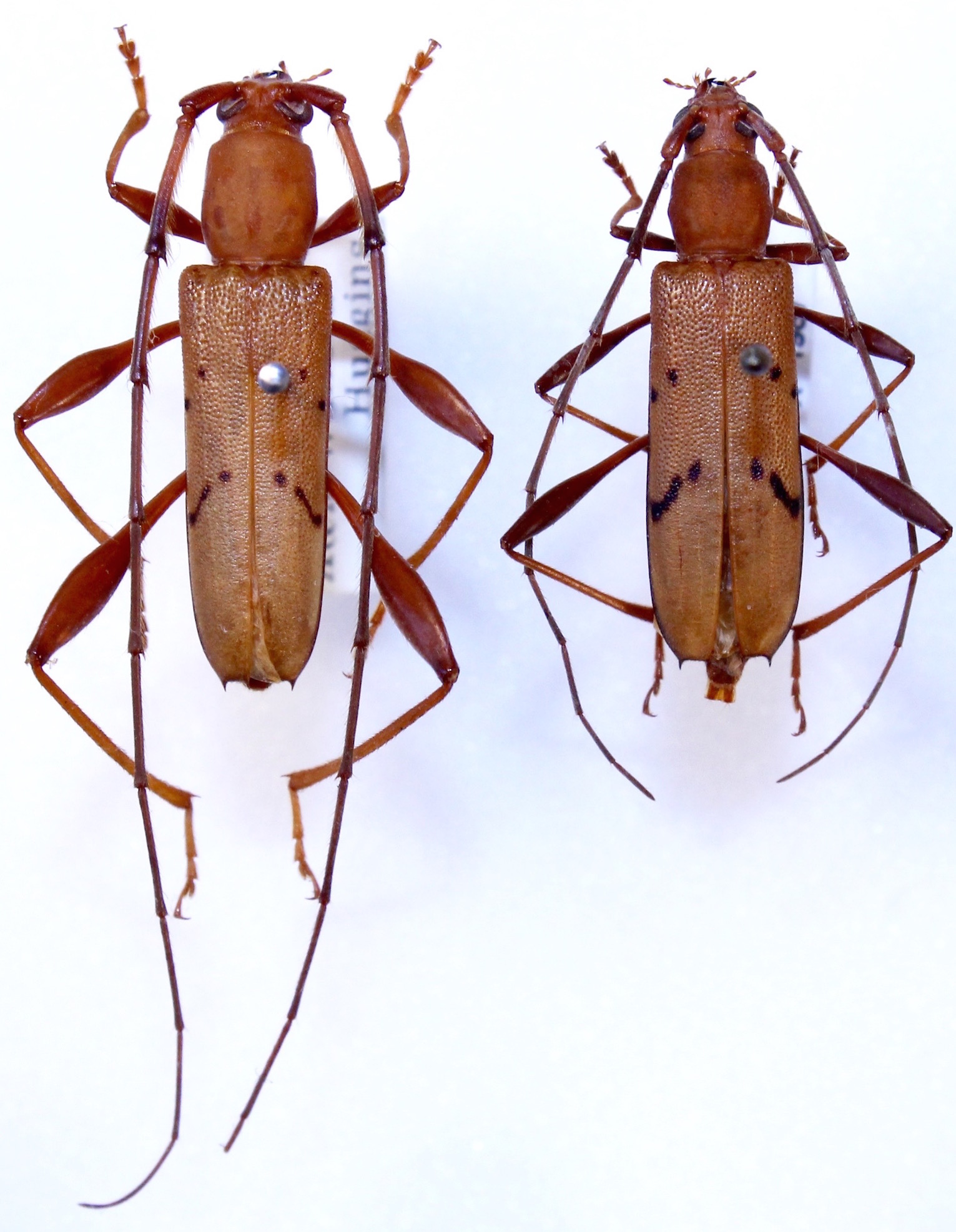 512.55 KB

For sharing or the gallery.
I don't have yet this book: Australian Longhorn Beetles Vol. 2. I will eventually.
But from the free pages offered by the Forum I finally could put a name on the following longhorn: Kurandanus maculosus gen. nov., sp. nov.
From Kuranda, N. E. North Queensland, 20 Nov. 1979, the other specimen in 1988.
24 mm.
---
Gontran