Riana
Member Purpuricenus



South Africa
303 Posts

Posted - 11/11/2017 : 16:34:12



---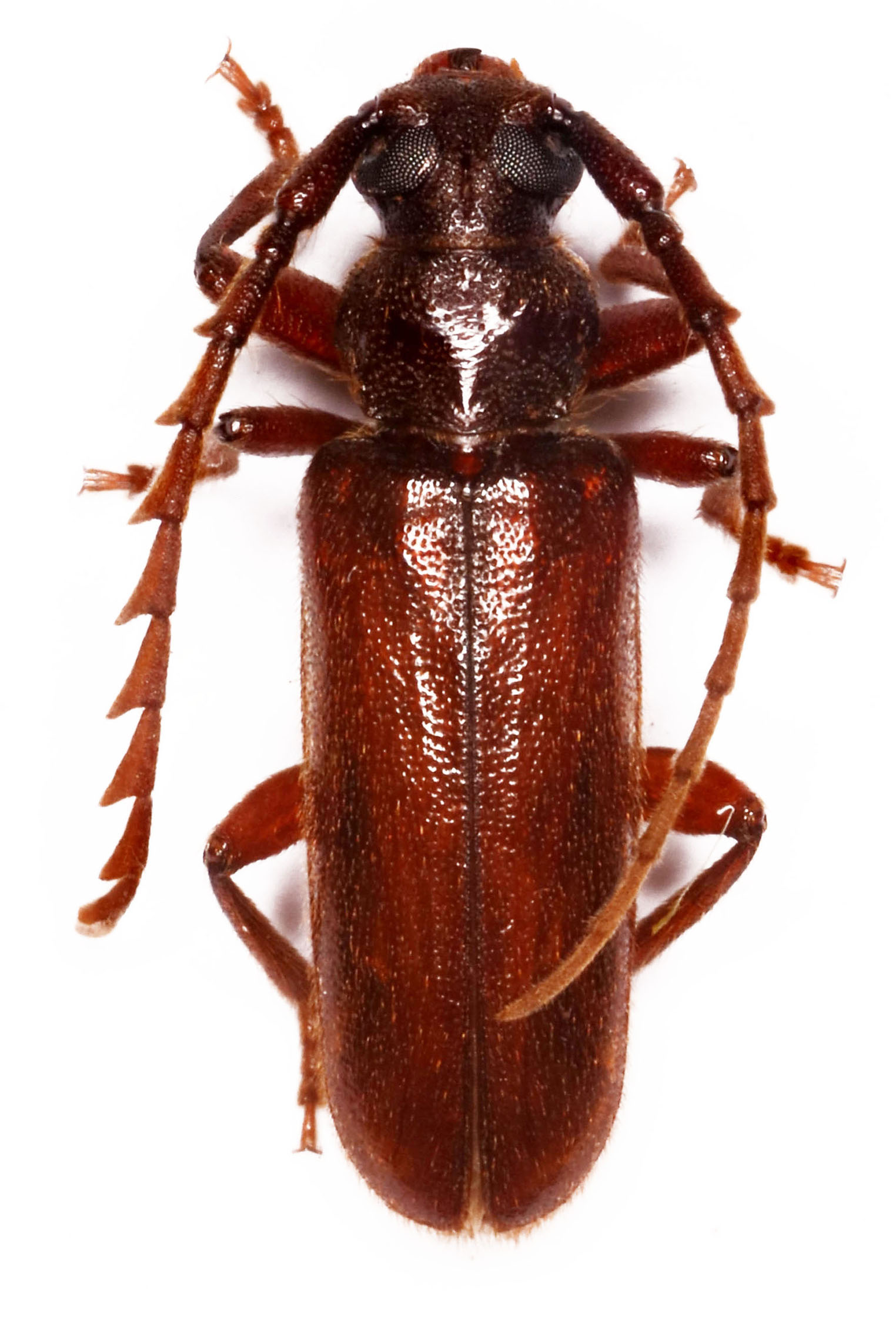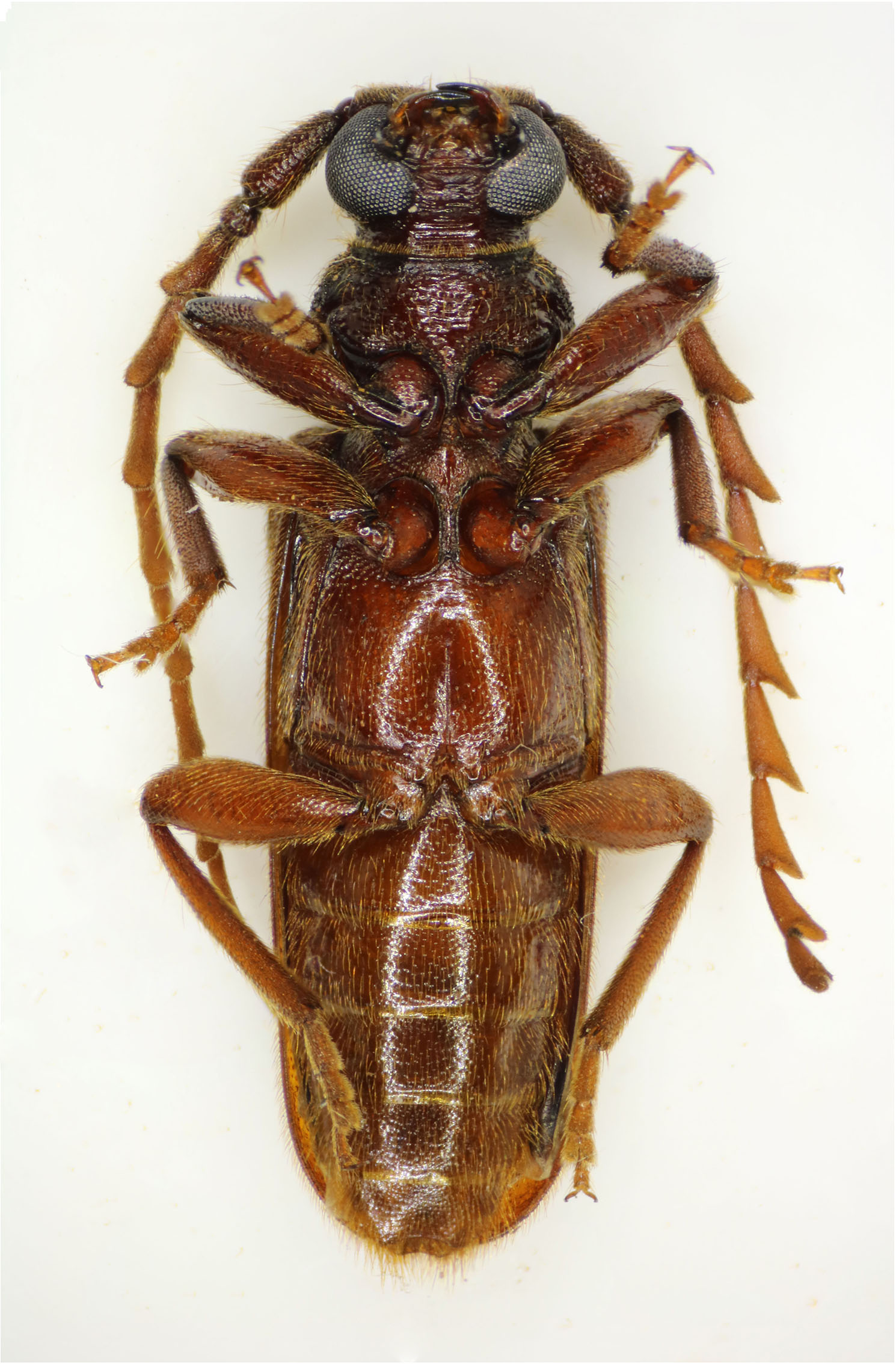 Length 14 mm,
Presidentsrus light trap, Mpumalanga, 18/10/2017

Good day all, Initially believed this was Daramus vicinus subsp. vicinus but had a problem with the length of the antennae and the shape of the last segment of the maxillary palpi. Now of the opinion that it is rather Pectoctenus bryanti Lepesme, 1948.
Your opinion please.
---
Edited by - Riana on 11/11/2017 22:05:14