africaone
Member Purpuricenus



Belgium
406 Posts

Posted - 15/12/2017 : 10:31:03



---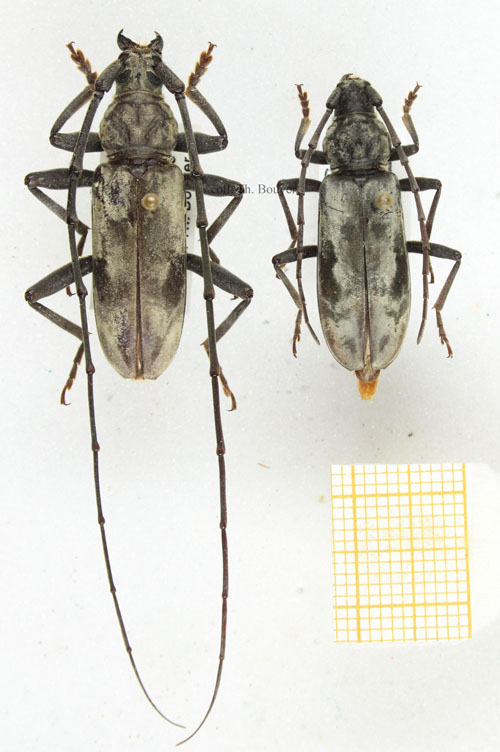 107.58 KB
Taurotagus gabunensis Adlbauer, 2005 male and female
Note the length of antenna that implies to correct the Adlbauer's key of Cerambycini for Taurotagus :
point 19b it is said that antennas are no longer than 1 1/3 than body
and here the antennas of male are more 2 times the body length.
---
s'il n'y pas de solution c'est qu'il n'y a pas de problème ! akuna matata ....
---
Edited by - africaone on 15/12/2017 10:58:38