Larry Bezark
Member Rosenbergia





USA
1782 Posts

Posted - 01/02/2018 : 04:58:01



---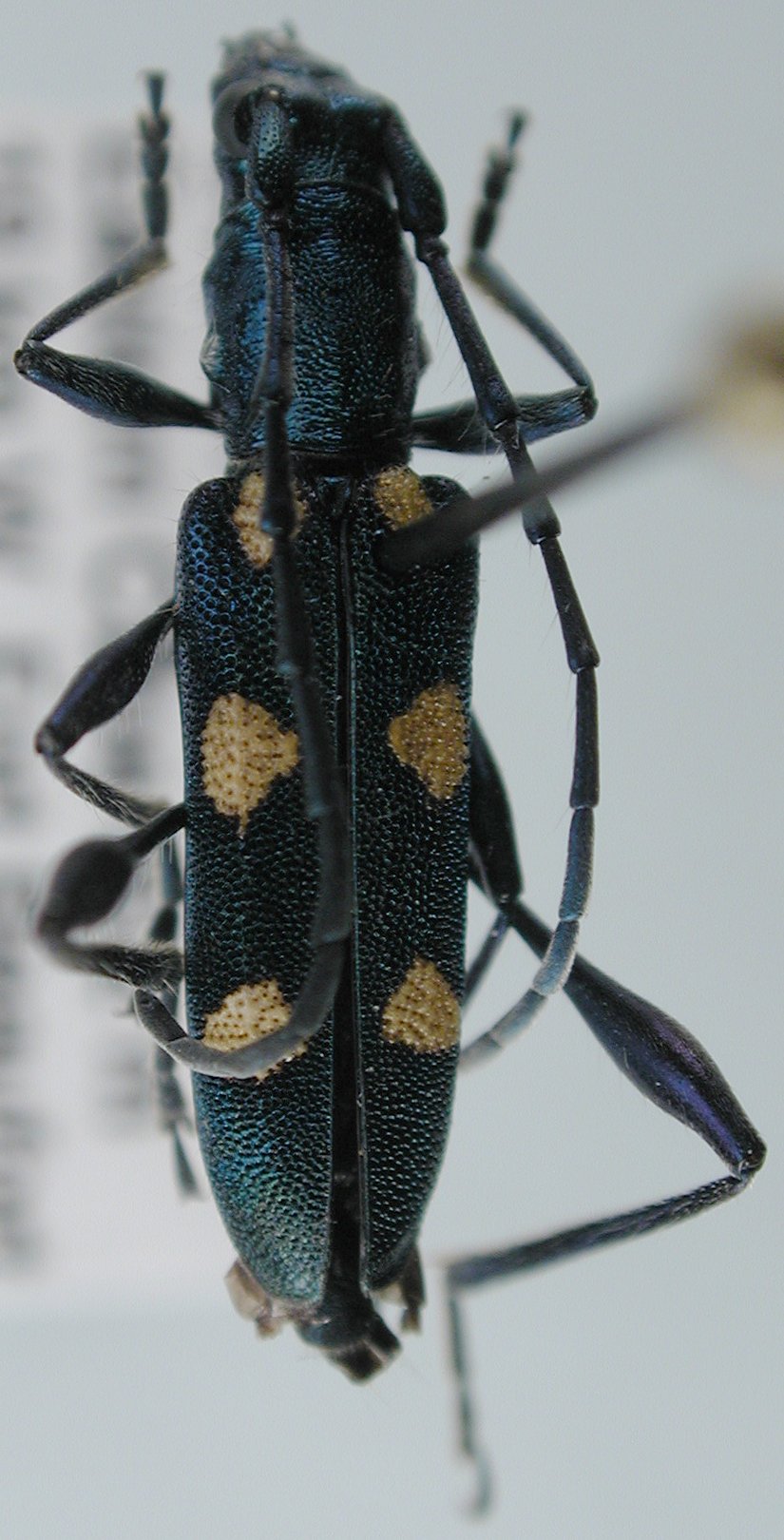 196.2 KB

From Endwell Farm, East Cape, 19 km W Fort Beaufort.
---
Edited by - Capitaine on 13/02/2018 15:47:38
Pierre Juhel
Member Nathrius


France
19 Posts

Posted - 16/02/2018 : 10:45:41



---
Closteromerus sexpunctatus (Fabricius, 1793). Interesting because this sp. made a mess in taxonomy!
Described as Saperda 6punctata Fabricius, then included in Closteromerus by Dejean, 1835 and in Hylomela by Gahan, 1904. Finally it is the only sp. in Closteromerus.
The other "Closteromerus"sp. are now in Homaloceraea.