cerambyphil
Member Rosalia




France
558 Posts

Posted - 19/02/2018 : 20:53:57



---
I think finally that this species belongs to the genus Dymasius.
The ratio length/width of the pronotum is equal to 1,06. It's not easy to know if it is evidently longer than broad or as long as broad ?
I found a seemingly species that occur in China, Japan and Taiwan : Dymasius hirayamai Matsushita, 1941
Do you think it is the same species ?
As you can see in the following monography, the description fits well with my insect. Isn't it ?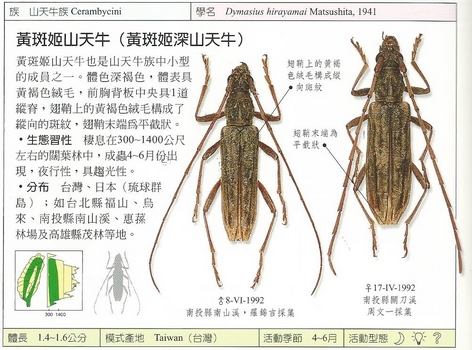 150.32 KB