Capitaine
Scientific Collaborator





France
1710 Posts

Posted - 18/04/2020 : 18:14:45



---
Has anyone read or heard about a publication describing a subspecies of Aegosoma ornaticolle whose type is in the Warsaw Museum? (see label below).
The insect represented as a type on the "Prioninae of the world" site has nothing to do with ornaticolle White, but on the label we can read Aegosoma ornaticolle and it apparently mentions a subspecies that I can't read.
The problem is that any type designation must correspond to a published diagnosis and there is no trace of this in Titan base among other things ...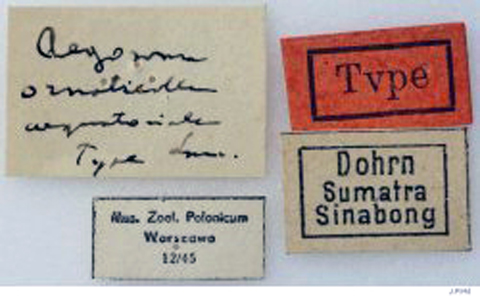 113.01 KB
---
Claude