loongfah
Member Purpuricenus



Singapore
353 Posts

Posted - 22/09/2020 : 10:57:29



---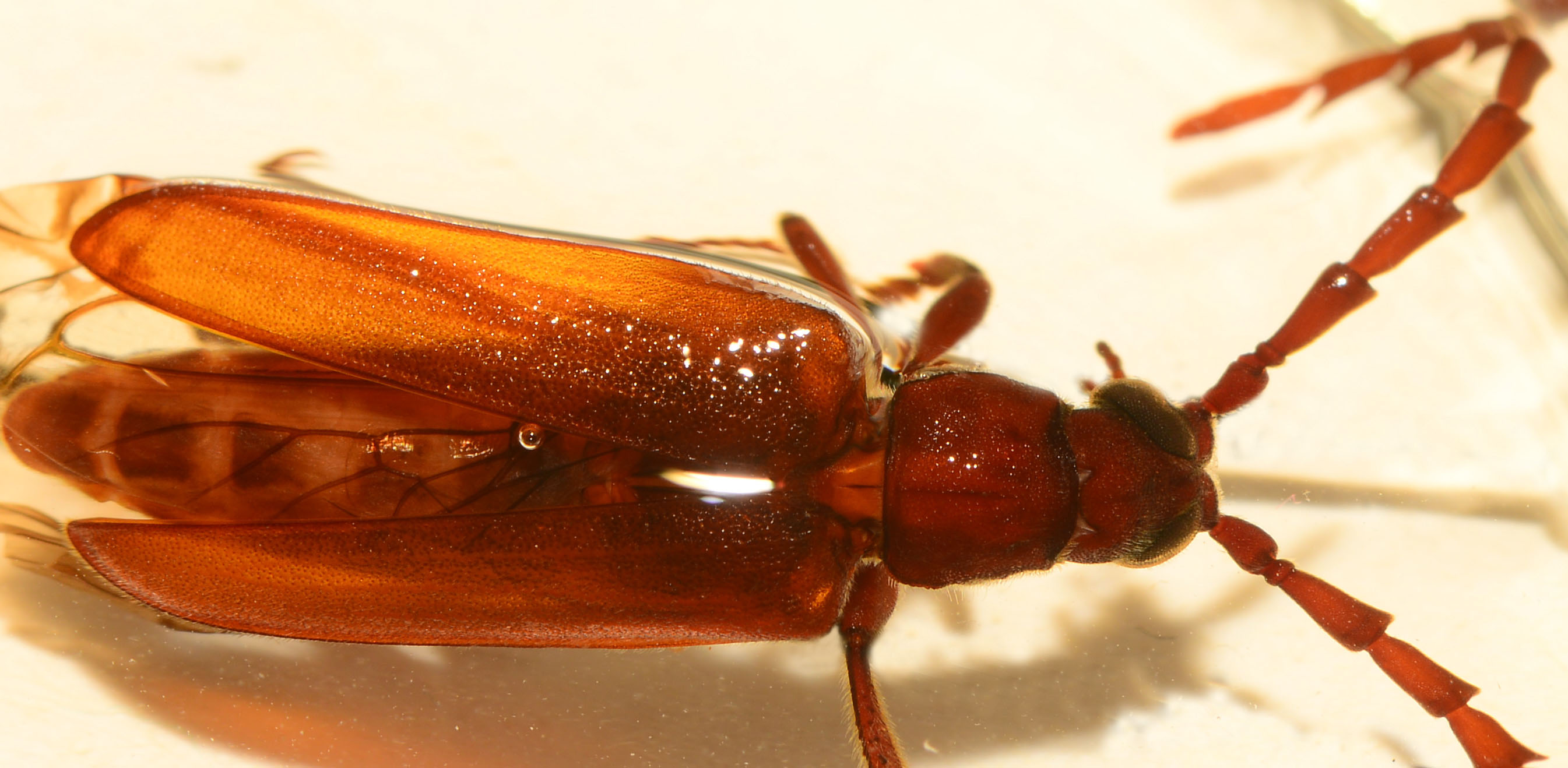 383.04 KB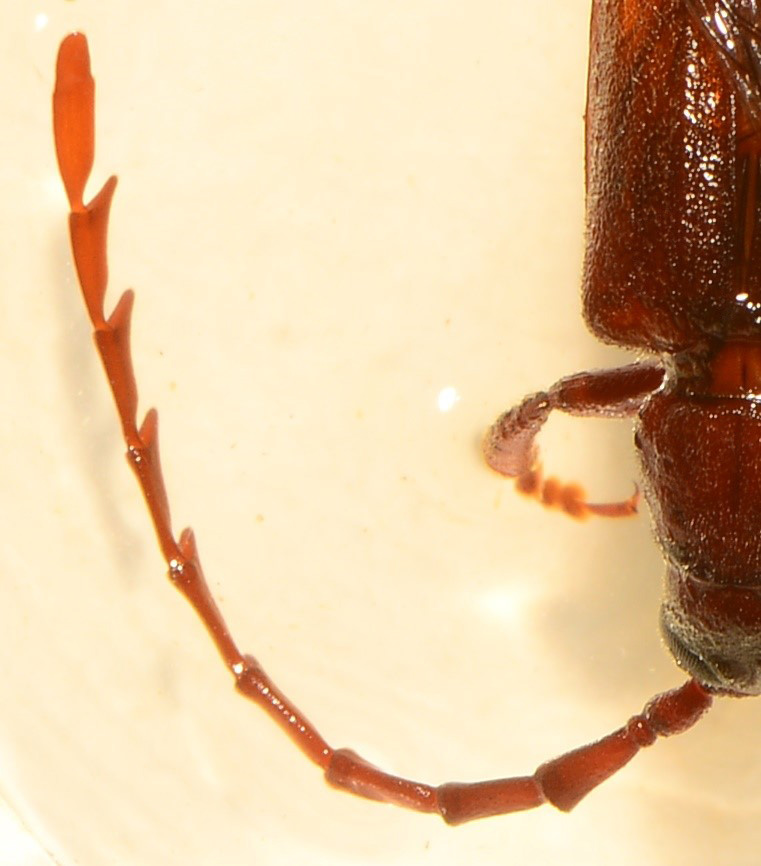 135.12 KB

Not sure of the genus of this specimen, which is about 2 cm in length?
Sorry that some of the features are not apparent with the ethanol, but it has pubescence on the whole body and fine longitudinal ridge on elytra.
loongfah
Member Purpuricenus



Singapore
353 Posts

Posted - 22/09/2020 : 14:35:16



---
Thank yo so much for the pointer, Vitali.

I checked the tibial formula: it is 1-2-2, so it is not Spiniphilus, which should be 2-2-2. I suspect it is Philus rufescens Pascoe 1866, which was mentioned by Lin 2011 as having the distal flagellum strongly serrate. Here is the original text by Pascoe on P.rufescens, described based on female. Seems to fit quite well:

Reddish ferruginous, nearly glabrous ; head closely and finely punctured ; prothorax closely punctured, transverse, broader than the head, its sides rounded, and only very imperfectly margined, the disk with a median elevated longitudinal line not extending to the apex or base ; scutellum small, subtriangular ; elytra much broader than the prothorax, closely punctured, the punctures larger than elsewhere, and occasionally confluent, two slightly elevated longitudinal lines on each ; body beneath brown ; legs brownish ferruginous, slightly hairy ; antennae about half as long as the body in the female, in the male probably longer than the body...