Pierre
Member Rosenbergia





Switzerland
1464 Posts

Posted - 17/10/2020 : 11:32:05



---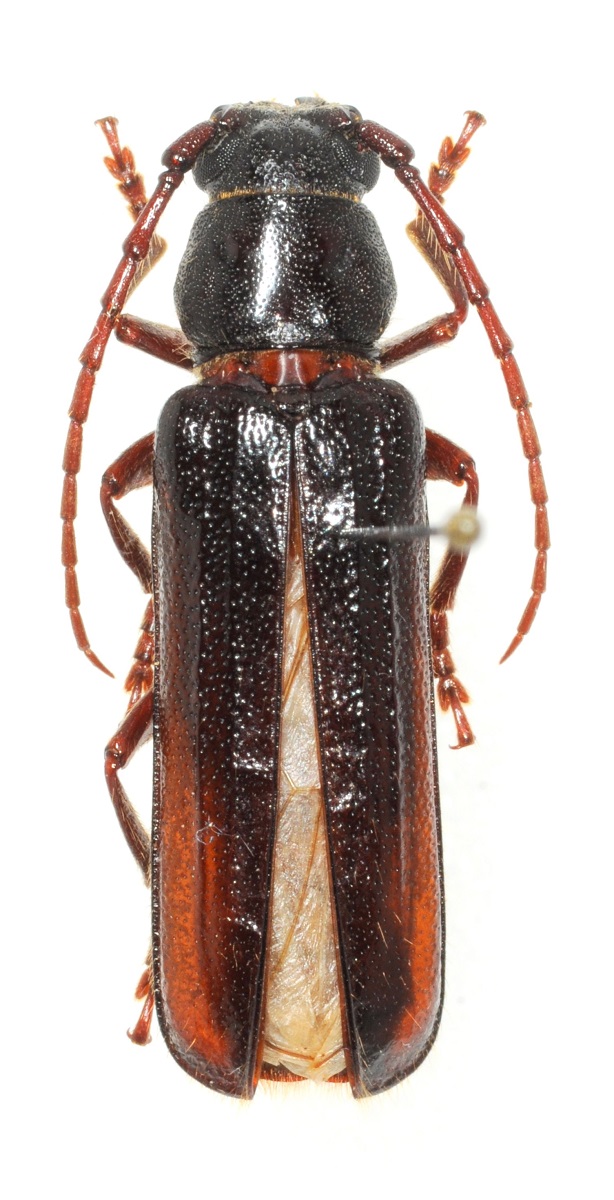 210.44 KB

This one made me thinking of something from the Torneutini tribe. With 12 antennal joints... genus Dragoneutes Martins & Monné?

Argentina, Santiago del Estero, Frias. 24 mm.
---
Edited by - Xavier on 28/10/2020 16:17:31
Pierre
Member Rosenbergia





Switzerland
1464 Posts

Posted - 28/10/2020 : 14:55:38



---
Our colleagues Antonio Santos-Silva and Juan Pablo Botero have studied this specimen and compared with what they have at hand.
This should be a female of Dragoneutes baculus (Gounelle, 1913).