Francesco
Forum Admin






Luxembourg
9093 Posts

Posted - 10/08/2013 : 07:47:41




---
Finally, I came back!



Certainly, it is about an Agelasta (Mesosini).
It might be a dark form of Agelasta balteata Pascoe, 1866 (below the original drawing), close to the variety (?) niasica von Breuning, 1939, which has two elytral bands.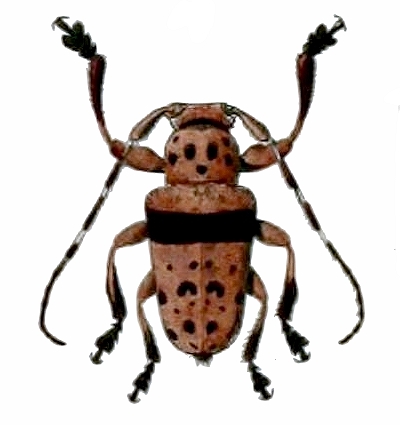 Agelasta balteata Pascoe, 1866, Pl. XXVI, Fig. 9

The problem is that this species is not quoted from Borneo, though a specimen identifiable as such was sent to our forum here.



The only other species of the subgenus Epagelasta is A. newmanni White, 1856, just from Borneo (Sarawak).
It differs from that species in the pronotum having a transverse band and in the elytra always having 2 large transverse bands.
In the original drawing (below) it was painted as blue but actually, it is brown covered with a bluish-grey velvet.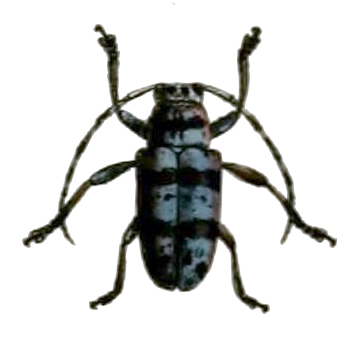 Agelasta newmanni White, 1856, Pl. XL, Fig. 15