Vitali
Member Rosalia




Estonia
955 Posts

Posted - 28/01/2023 : 20:58:23



---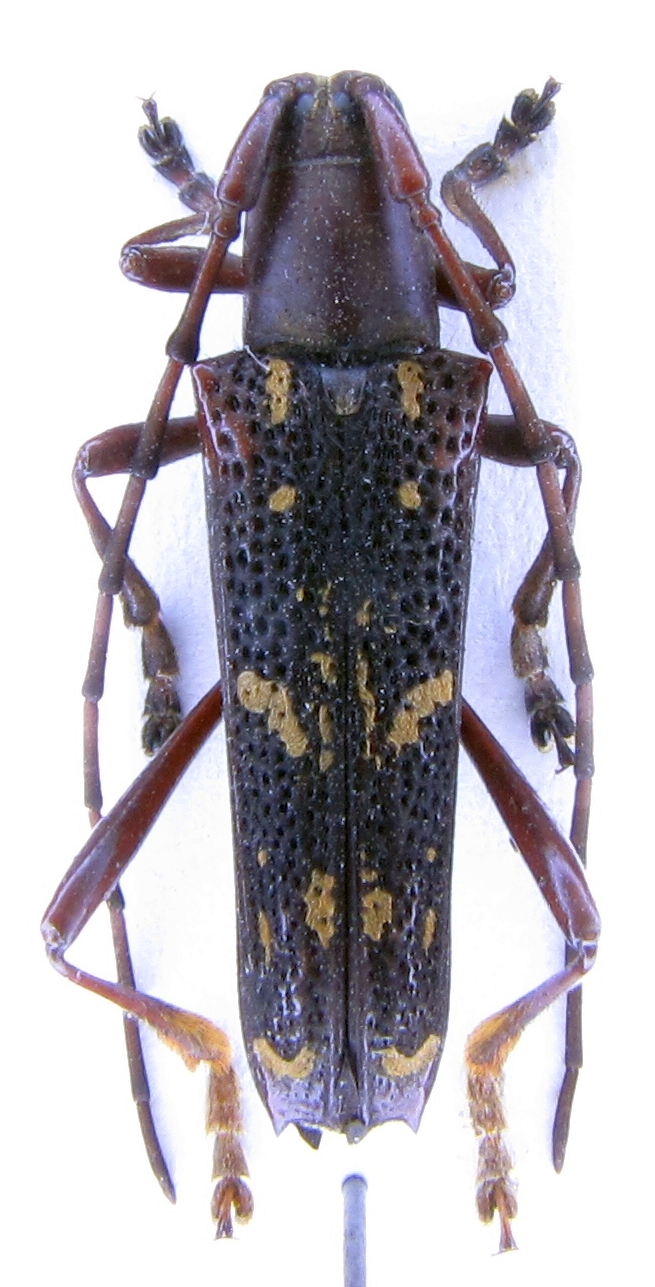 459.96 KB

I am adding my specimen here. Vietnam, Ha Giang.
The antennae (scape = segment 3 = segment 4, the exact ratio is 52:52:50 in arbitary units) and the shape of median pubescent macula fully correspond to the Lin's description of G. subrubricollis.
If the antennae measures given by Andreas are also correct, I would better also join Riana's club of African Cerambycidae reseachers... though there are Eunidia and Sophronica.