cerambyphil
Member Rosalia




France
661 Posts

Posted - 27/11/2017 : 15:03:57



---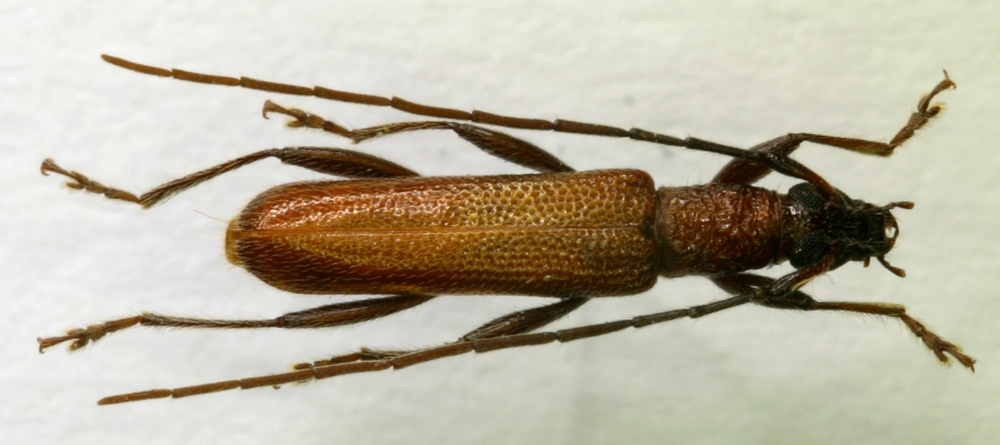 286.75 KB

Boulouparis, Mont Do, 8.5 mm
I don't know which genus it is.
I first thought of Bebius, but the procoxal cavity is open backward in my insect; then, I thought about Omotes (ex Exaeretiformis) but the antennae are longer than body.
I'm lost and I need help !

---
Edited by - cerambyphil on 07/02/2019 17:13:35
cerambyphil
Member Rosalia




France
661 Posts

Posted - 07/02/2019 : 17:43:42



---
This insect matches well with Omotes rostratus Vives & Sudre, 2019 female. Even if the antennae are longer than body. "antennae usually extending beyond posterior margin of pronotum" (Slipinsky & Escalona, 2016).