Gontran
Member Rosenbergia





Canada
1134 Posts

Posted - 20/02/2018 : 15:27:13



---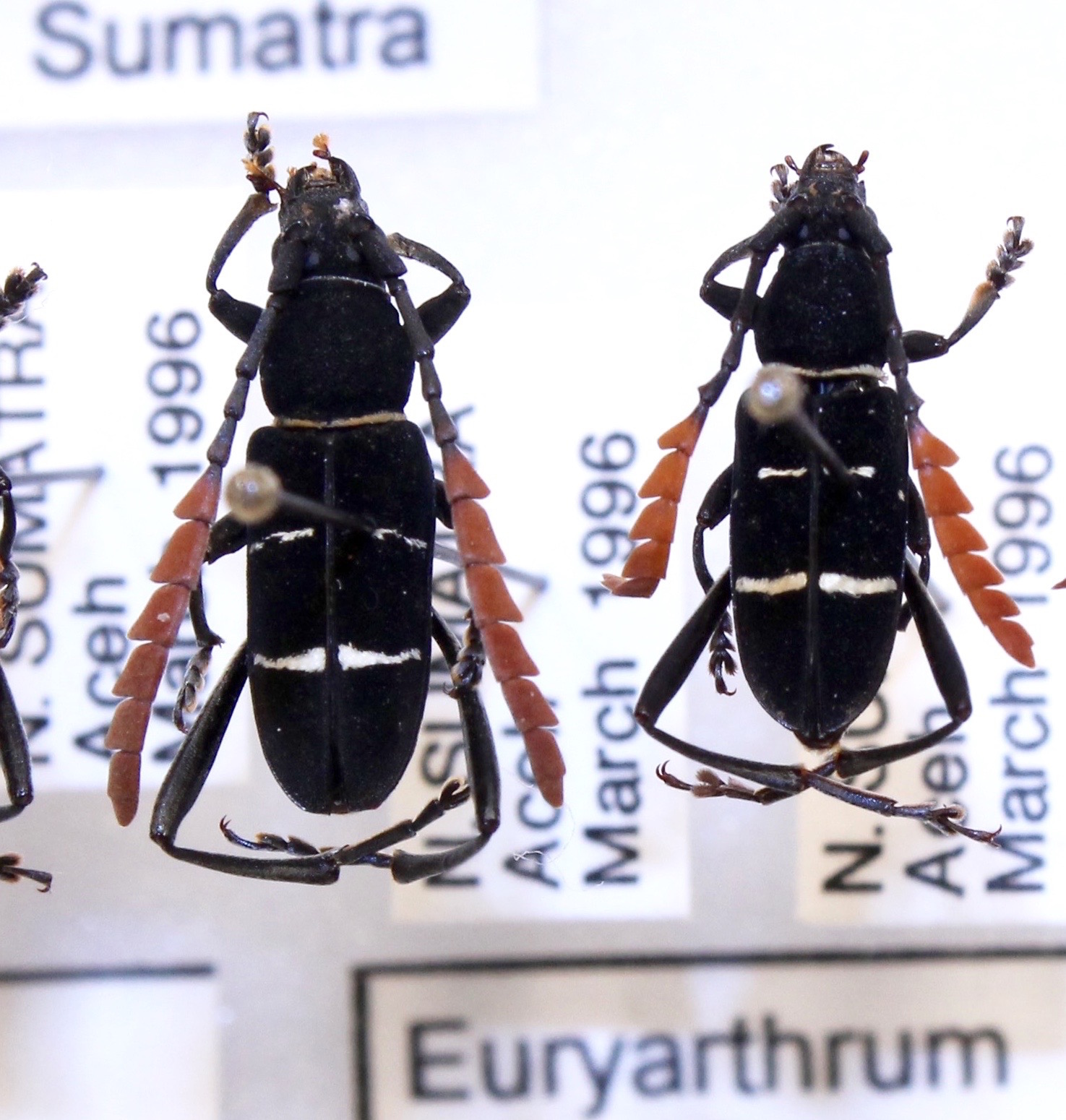 449.28 KB

This couple from Aceh, Sumatra, 10-12 mm.
Euryarthrum species?
---
Gontran
cerambyphil
Member Rosalia




France
661 Posts

Posted - 01/05/2021 : 17:31:30



---
It is probably Euryarthrum inopinans Holzschuh, 2010.
This species has got a subspecies in Borneo with black antennae, but I think that in fact this species can have either black or testaceous antennomeres. I have got a specimen from Sumatra with totaly black antennae. This is probably the same possibility for the other species of this genus such as Euryarthrum albocinctum (= carinatum in my opinion) or E. bifasciatum, E. egenum, E. interruptum.