Gontran
Member Rosenbergia





Canada
1066 Posts

Posted - 26/01/2019 : 21:05:58



---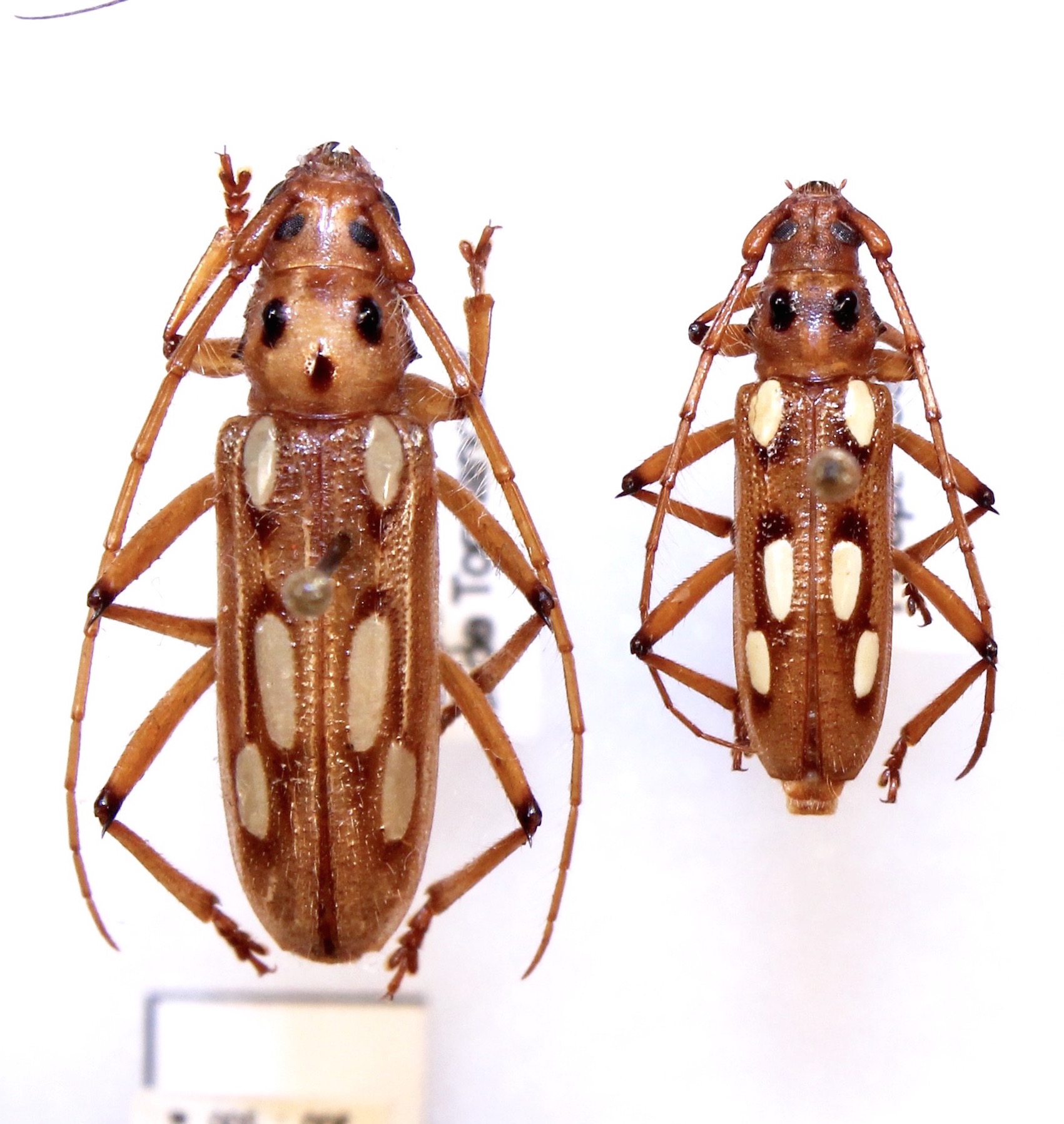 503.94 KB

Quite close to Eburodacrys pilicornis Fisher, 1944.
But white spots slightly different and almost without lateral spines at posterior of elytra. Moreover, were collected in Rondonia, Ariquemes, Brazil and Tena, Ecuador.... which is rather far from other data mentioned: from Nicaragua to Colombia and Venezuela.
Thank for your help.

---
Gontran
---
Edited by - Gontran on 26/01/2019 21:24:57
Pierre
Member Rosenbergia





Switzerland
1464 Posts

Posted - 03/02/2019 : 20:24:19



---
Je ne vois que Eburodacrys pilicornis Fisher, 1944, femelles.
Les élytres quasi inermes ŕ l'apex, et les granules sur le disque sont assez typiques.