Gontran
Member Rosenbergia





Canada
1134 Posts

Posted - 14/02/2021 : 22:47:25



---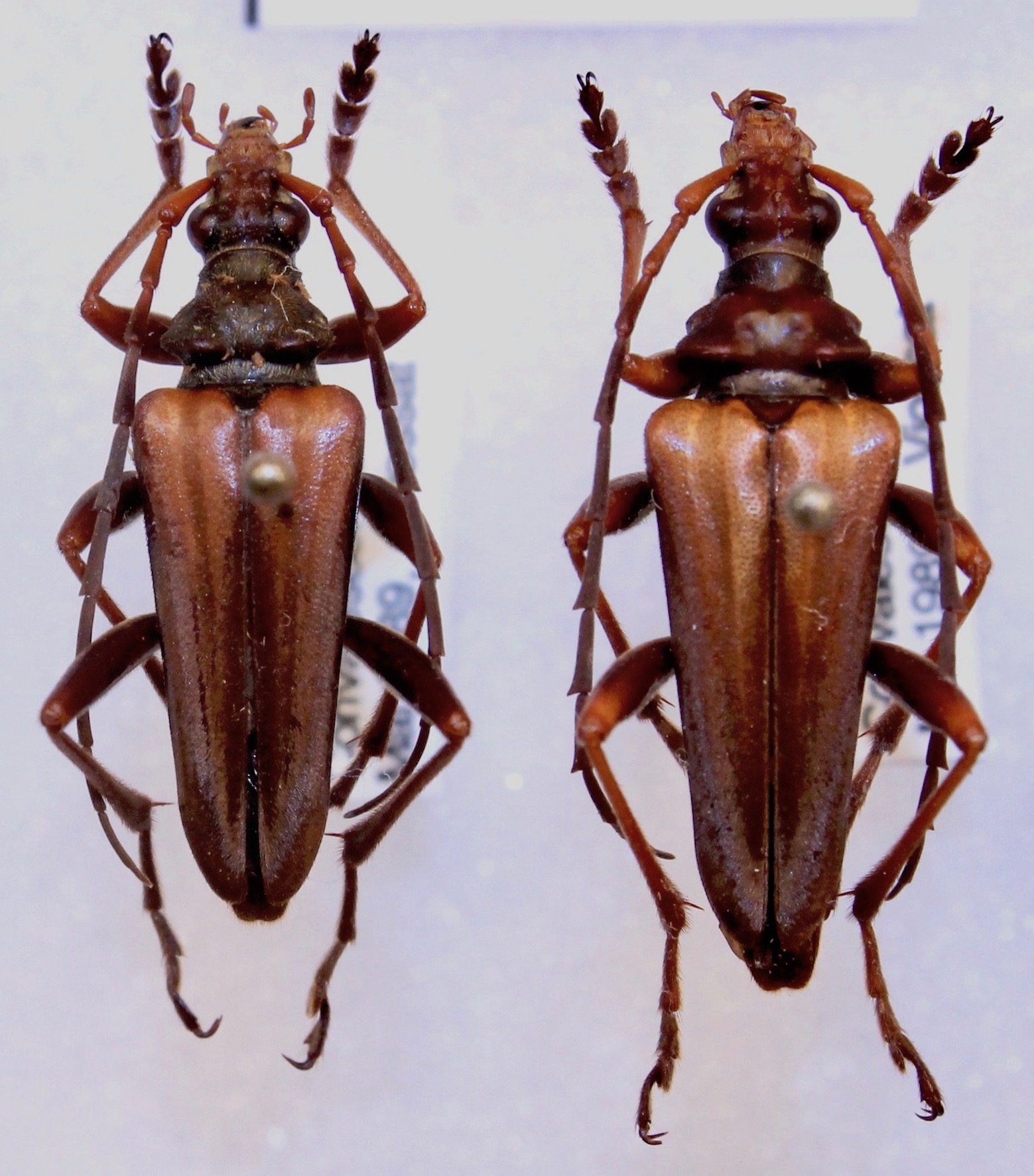 505.94 KB

Comores, Mayotte, Convalescence + 450m. Mai 1989.
Really a Mastododera species ?
---
Gontran
Gontran
Member Rosenbergia





Canada
1134 Posts

Posted - 23/02/2021 : 20:34:15



---
Pronotum rather similar but ponctuation of elytra coarser and fine pubescence much sparser compared with M. rufosericans.
It may look rubbed but it is not. Any help for a species name ? Thank you.
---
Gontran