Gontran
Member Rosenbergia





Canada
1122 Posts

Posted - 01/03/2021 : 15:48:51



---
From Mount Sibayak, N. Sumatra. This Moechotypa male looks like M. marmorea and also Moechotypa formosana. I guess it should be marmorea ?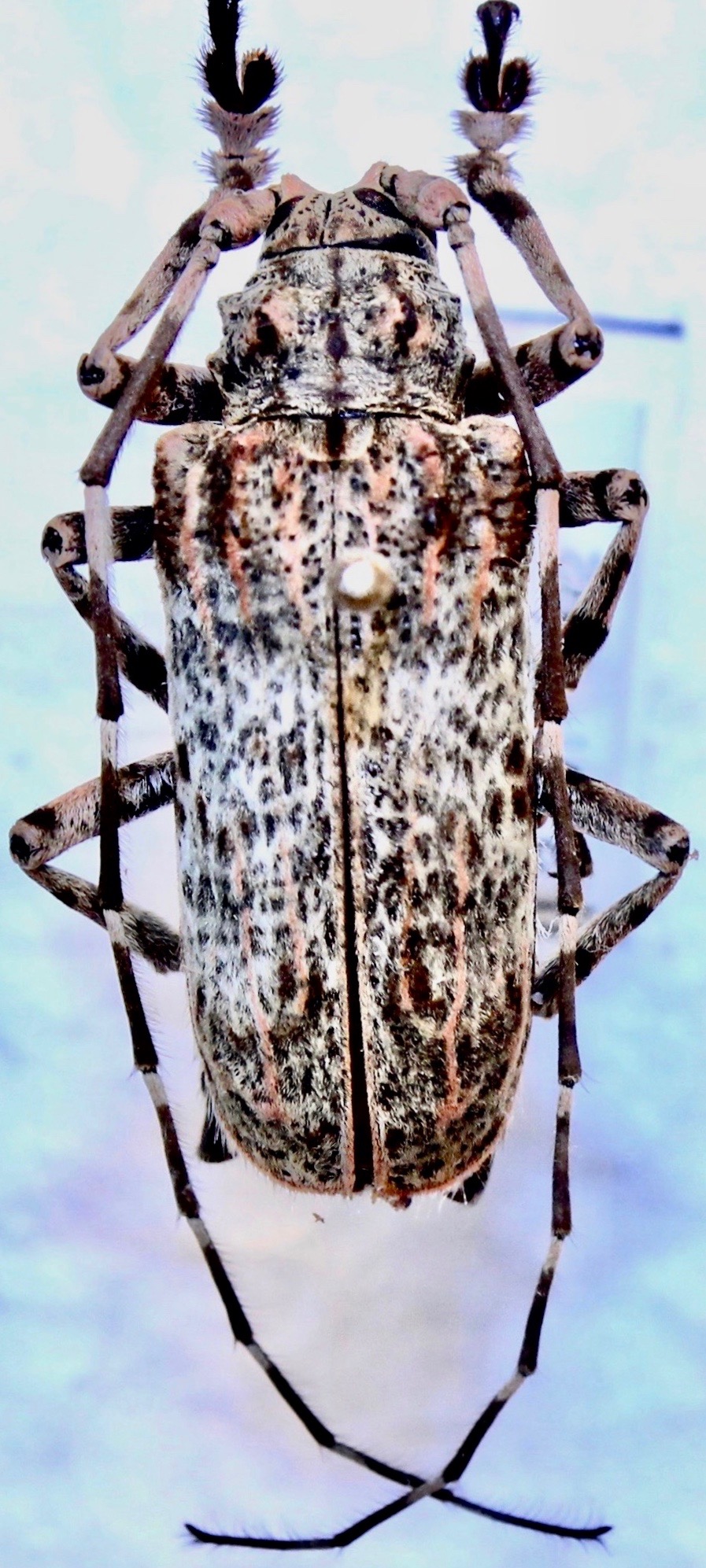 483.46 KB
---
Gontran
---
Edited by - Xavier on 01/03/2021 16:42:56
Xavier
Scientific Collaborator






France
11562 Posts

Posted - 01/03/2021 : 16:41:46



---
Oui, les tubercules antenniferes, la forme du pronotum, la coloration des antennes, etc correspondent exactement a l'holotype de Moechotypa marmorea Pascoe, 1864 qui a cependant la base des élytres obscurcie.
---
Edited by - Xavier on 01/03/2021 16:42:28