Max
Member Rosalia




Russia
672 Posts

Posted - 12/08/2022 : 20:16:33



---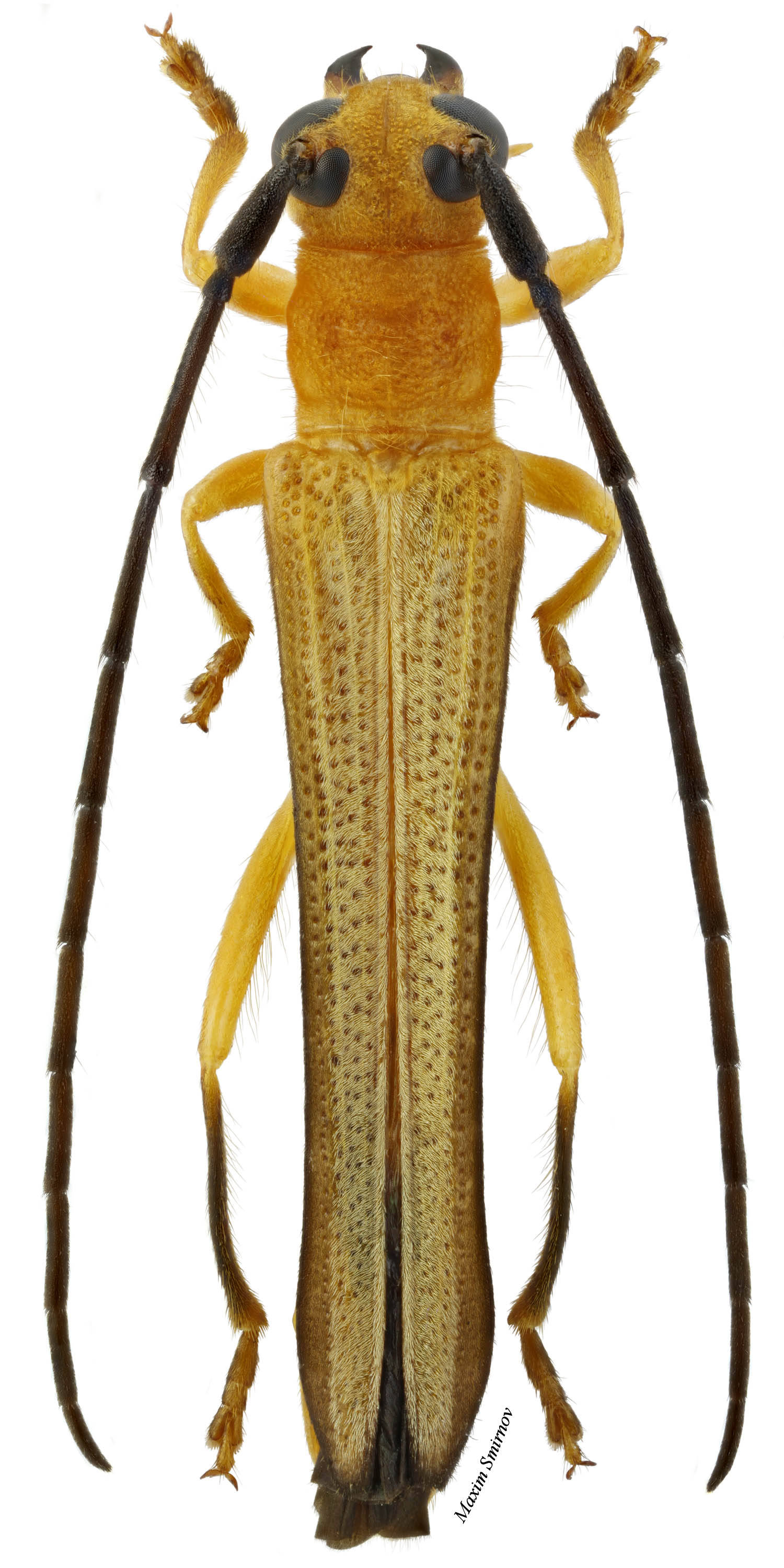 Some Obereopsis I believe, but that unusual process on first ventrit..
Maybe have no taxonomic importance certainly. Strange thing.
It from NE Laos, Hua Phan, Phu Phan, IV.2019, male, 16 mm.
I have another specimen from Cameron Highlands the same or very similar to this one and with that appendage too.

---
Edited by - Xavier on 21/12/2022 19:32:11